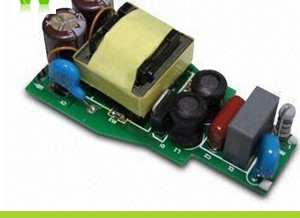 How to increase the reliability of LED lighting
LED Light source's life can reach 50,000 hrs,or even reach 100,000 by theory. But, as a whole LED lighting another important factor is LED driver.
For normal LED driver, usually only work about 5,000 hours. Which make LED driver become the bad actor of LED lights.
One crucial reason impact LED driver's life is the short life of aluminum electrolytic capacitor which is the main material of LED driver.It is because after working for a long time the LED light's temperature is high. In this condition, the aluminum electrolytic capacitor electrolyte will be quickly dries. When it happens, working days will be greatly shortened, typically only work about 5,000 hours. However, LED light source is 50,000 hours. LED driver hinder the LED lights' development.
How to increse the reliablity of LED lighting the most important factor is increase the life of LED driver.
1, Some suppliers have idea deal with this problem. They create a new LED driver without aluminum electrolytic capacitors. But without it, a new problem appears, it can't pass many tests, such as EMI test and flicker-free test.
2, Another idea is using film capacitors, ceramic capacitor or tantalum capacitor.
1) Film capacitor reach the same capacitance of aluminum electrolytic capacitor (usually 100-220 uf), the volume will be very big, and the cost will be very high.
2) Ceramic capacitor capacity is too small, usually if you use multiple ceramic capacitors to reach such capacity. Board area and the cost are too high.
3) If tantalum capacitor reach the equivalent capacity, it is too expensive. On the other hand, the pressure is too low, cannot meet the demand.
So for any other variety of capacitance, basically volume is too roomy, or too expensive. Such as for these defects with smaller capacitor capacity, remove the ripple effect is not so good, various export products required strict certification test target can't pass, so the high quality of the LED drive power supply is still in use aluminum electrolytic capacitor.
Some suppliers said no electrolytic capacitor of the LED drive power supply plan, but probably just remove the AC aluminum electrolytic capacitor at the input side, output constant current to the aluminum electrolytic capacitor should be difficult to remove or replace.
We have to solve this problem base on aluminum electrolytic capacitor.
No doubt that, aluminum electrolytic capacitors working time problem will certainly affect the whole LED bulb life spans. But to adopt some physical methods to alleviate this problem, such as place the aluminum electrolytic capacitor on the PCB location close to the tail of lamp. Generally speaking, the most close to the LED light source, the higher temperature. And some of the highest temperature can reach 100-200 ℃, but, with better cooling metal case, usually about 100 ℃. At the tail of lamp, usually about 70 ℃. We need to pay attention to the aluminum electrolytic capacitor close to the tail of lamp, the life will be longer. Our experiment indicated, its life can reach 10,000 hours, equivalent to 10 years time, it usually family users, ten years in LED bulb are basically acceptable. Certainly, if make the cooling system better, the life will be any longer. Nowadays, 35,000hrs can be reached with good whole light performance.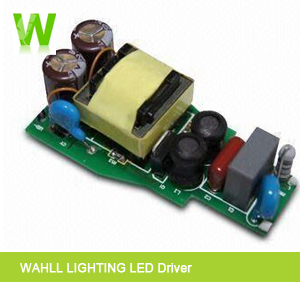 Share