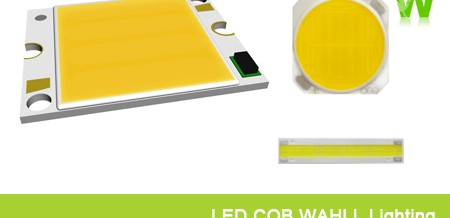 LED COB
COB stands for Chip on Board (COB) LED modules. Which is a new technology of LED packaging for LED light engine. Multi LED chips are packaged together as one lighting module.
LED COB Light source works
COB technology allows the LED modules to be clusters on the circuit boards. Chips are mounted directly on to the circuit board.  The LED is bonded directly on printed circuit boards (PCB).  A polymer layer is placed over the LED COB for protection.  Silicone is used as the polymer layer to protect the COB due to its low photo degradation.
LED COB Advantage
Compared to traditional lighting LED COB modules are super bright for the small space they occupy.LED COB is multi chips packaged, it can 10 times more increase lighting area, so it avoid uncomfortable glare by the maximum extent. It is designed with better temperature management, smaller LED module for greater lumen output and lower production costs.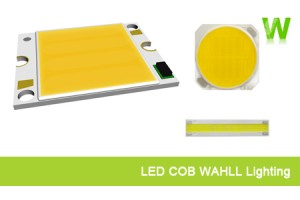 Share