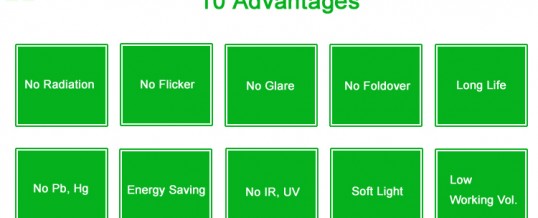 1, Low cost of the whole using
A little high at buy LED light< long life span, low maintains cost, 75% saving on energy bill
A LED can last up to 100,000 hours. High Power LEDs can last up to 50,000 hours. In comparison an incandescent lifetime is about 1,000 hours and a halogen is about 2,000 hours.
2, Environmental Friendly
Low Heat, No Mercury
3, Harmless Light
No UV, No IR radiation
4, ambienbuy.net Full range setting
Dimmable, warm white, natural white, cool white
Able to withstand cold, hot, and magnetic environments
5, High quality light distribution
Good defined beam
6, Ease of use
100% lights
Generally, LEDs do not waste energy as a filament does which has to be first heated until white hot to emit light. Can be light up with 0 delay. Low power consumption.
Share